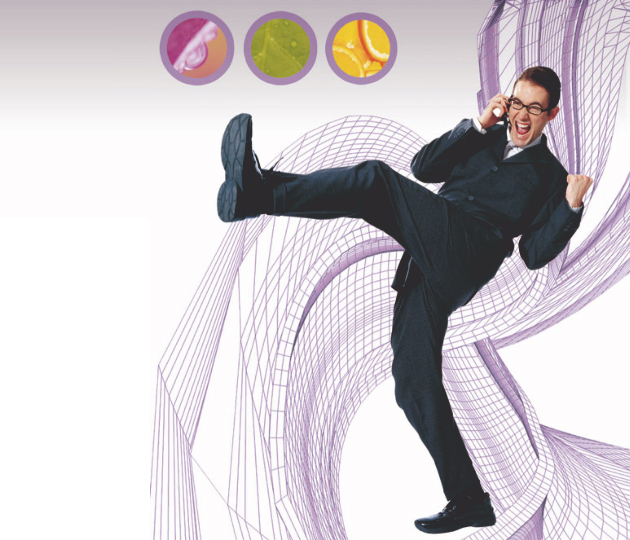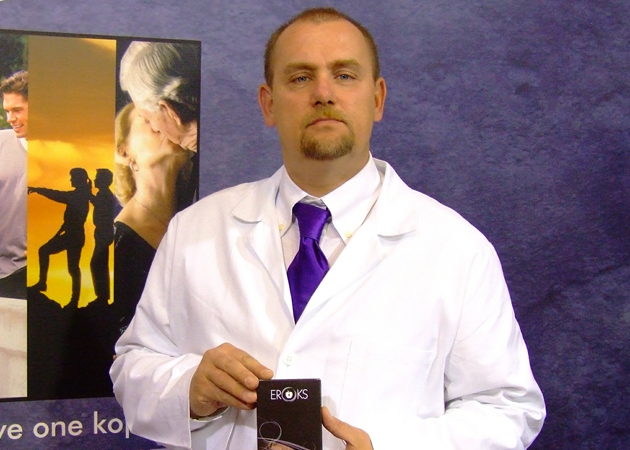 I usually recommend EROKS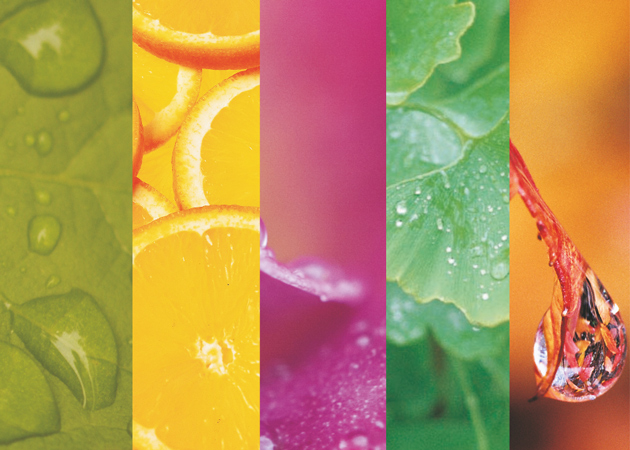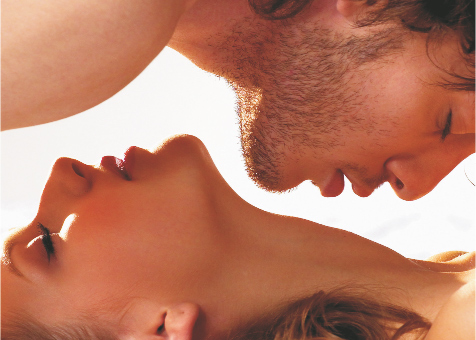 Over 50% of men over the age of 40 occasionally suffer from occurrences of impotence
What is Eroks
What is it that troubles men?
Have you noticed that you don't feel the same as you used to?!
You wake up tired, you lack energy, you're nervous, you wake up several times during the night, you urinate more often...
You work exhausts you, you are worried and tense, you've noticed that you sexueal potency is not as it used to be, and you are increasingly lacking will or desire...
And you are only 42 years old!
Do not worry. You're not the only one. This is a problem more and more men are facing, and it occurs much earlier than used to be the case.
Fortunately, there is a solution for this problem and it is very simple, 100% natural and available to everyone.

An increasingly high number of men, at a substantially earlier age, suffer from erectile dysfunction problems.

The most frequent conditions and habits that favour the occurrence of impotence are:
Atherosclerosis (hardening and narrowing of the arteries);
Elevated blood pressure;
High levels of cholesterol;
Prostate diseases;
Diabetes;
Stress (depression);
Alcohol and tobacco consumption;
Hormone disorders.

Over 50% of men over the age of 40 occasionally suffer from occurrences of impotence, approximately 5% of men older than 50 are completely impotent, and the numbers reach 15% when it comes to seventy-year-olds.
In today's modern society, we are living in overcrowded and polluted cities and our life styles have become too fast and in discrepancy with nature. We eat unhealthy food, we use a number of medicines on a daily basis, we are constantly experiencing stress and anxiety, and when we reach the middle years of our life, we already feel the loss of strength, energy, optimism, vitality, and potency.
Features
A way to permanent vitality
EROKS is a natural, herbal product based on vitamins, minerals, and medicinal herbs, with a wide effective range:
It acts as an aphrodisiac and enhances potency;
It has an overall positive effect on the mood and strengthens the nervous system;
It helps with enhanced physical, working, and sexual activities;
It improves mental capacities and blood circulation;
It strengthens and regenerates the organism;
It strengthens the immune system and protects cells from ageing.
We are certain that there isn't a single man older than 40, who doesn't need EROKS. Why?
It's the period when the prostate naturally becomes larger and the odds are that urinating problems may appear, as well.
The potency may not be completely gone, but it is certainly not the same as it was 10-15 years ago.
Circulation problems and cardio-vascular conditions are the top cause of mortality in men, and at this age it is high time one starts paying attention to this.
A person may not experience any symptoms whatsoever, but it is certain that through normal diet alone one cannot ingest all the necessary vitamins, minerals, and nutrients the organism needs.
EROKS is the perfect combination of 9 ingredients required for the improvement of potency, circulation, memory, and concentration, and it supplies the organism with additional energy.
Questions
We talked to Dr. Franco V, urologist and sexologist, about the most frequent problems his patients complain about.
What is the thing that troubles men in these modern times, but which they are uncomfortable talking about?
Dr: The most frequent problems of today's modern middle-aged men are prostate problems and impotence.
What are the most common causes of reduced potency?
Dr: When it comes to erectile dysfunction, it is primarily related to blood vessel illnesses, diseases of the prostate, kidneys, liver, nervous system, and to diabetes. Regular consumption of alcohol, smoking, high levels of cholesterol, and obesity can also contribute to the disruption of one's sex life.
What do you recommend your patients? How can they protect themselves from this medical condition, and how can they be cured from it?
Dr: As far as most cases of impotence go, the good news is that preventive action and the practising of a healthy lifestyle can prevent the occurrence of this problem. When the problem already exists, the first thing to do is to seek help from nature. We have a long tradition of natural healing and extremely efficient and wholesome herbal treatments for problems of impotence, obstructed circulation, and bloodstream illnesses. I usually recommend EROS – herbal tablets of a completely natural composition which act as herbal Viagra. They can be used as an aphrodisiac, they strengthen the body and mental capacities, improve circulation and potency, at the same time protecting the heart and the nervous system. The most important thing is that they do not have negative effects on any of the organs, so they can be used both in a precautionary manner, and as an aid when problems already exist.
Its components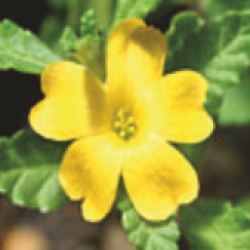 Damiana (Turnera aphrodisiaca)
acts as an aphrodisiac and has a refreshing and stimulating effect. It is used in treatments of sexual abstinence and masculine impotence caused by psychological factors. The spinal nerve centres that control the functioning of sex organs also participate in the balancing of mood.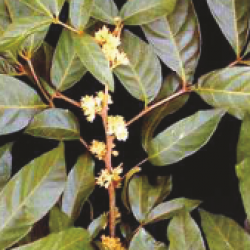 Muira Puama (Ptychopetalum olacoides)
is a plant traditionally famous for its stimulating effect and for boosting sexual activity. It is frequently used in the restoration of good mood. It enhances the euphoric sensation. Muira Puama helps and stimulates the functioning of the spinal cord centres which regulate the causing of erections in men and genital arousal in women.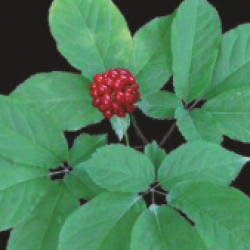 Ginseng (Panax Ginseng)
stimulates desire and sexual functions due to its relaxing effect. It is a traditional remedy against old age deterioration, reduced libido, sexual impotence, and with enhanced physical, labour, and sexual activities.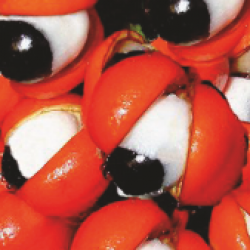 Guarana (Paullinia Cupana)
is one of the most frequent sexual stimulators and it is a natural aphrodisiac. It contains large quantities of tannin and caffeine which influence the central nervous and cardio-vascular system. It affects oxygen consumption and causes a moderate peripheral and diuretic vasodilatation, which enables the masculine genital apparatus to function properly.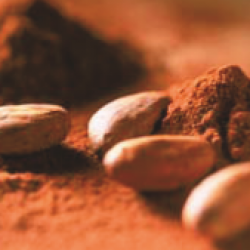 Cocoa (Theobroma Cacao)
its seed is rich in antioxidants of phenol origin which incite the sensation of satisfaction and have a mild anxiolytic effect. Cocoa is actually traditionally famous for its invigorating and regenerating effects on the organism.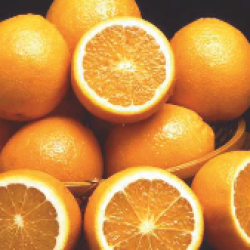 Vitamin C
regulates cellular oxidative power, helps the generation of collagen and adrenaline, it regulates resilience and throughput of the capillaries. It participates in the cellular defensive processes, and by preventing activation of free radicals from oxygen it helps the antiradical effect of vitamin E. It promotes intestinal iron absorption.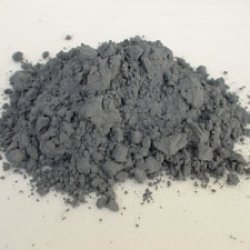 Zinc
is a powerful antioxidant, which means that it protects the cells from ageing. It is essential in vital processes such as the metabolism of proteins, nucleic acids, and carbon hydrates, and in initialising the effect of many vitamins. It incites the functioning of the immune system.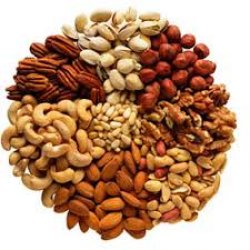 Vitamin E
is one of the most active substances when it comes to fighting against the effects of free radicals from oxygen. It is useful in atherosclerosis prevention, it is effective in treating cardio-vascular diseases, it is extremely important in carcinoma prevention, it is necessary for proper muscle function, it improves the immune system, and it is necessary for the reproductive apparatus to function properly.
Proofs
We talked to Dr. Franco V, urologist and sexologist, about the most frequent problems his patients complain about.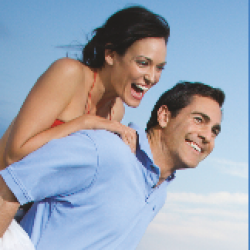 04-09-2014
A more active life
Although we are young, active, and in love, EROKS awakened energy, joy, and action inside of us. We started using it by chance, and very soon we experienced all the benefits of this product: more energy and optimism and, of course, a better love life.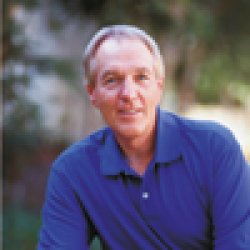 06-09-2014
Second youth
We have been together for 42 years, and there are no secrets between us. Together we started using EROKS. My husband uses it on a regular basis, whereas I use it occasionally. What can I tell you? It gave us back our youth! We are full of energy, and our love life is once again as it was in our prime.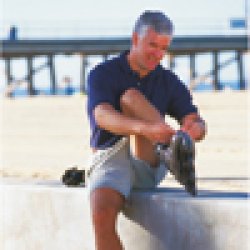 08-09-2014
Always to the limit!
I have lived my entire life like that – to the limit! In sports, at work, in love and sex. I always want more, better, longer...
When I heard about EROKS, I didn't have any second thoughts. I ordered it, started using it, and I will continue to use it, because it maximises all of my capacities!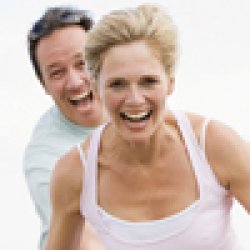 13-09-2014
A modern and happy family
Being a modern and happy family, we take special care of our health. For years we've been using various natural products to strengthen our immune system, to protect our organism, and to strengthen the physical and psychological state of the body. EROKS has simplified all of that. In one single product we've found everything we needed: strengthening of immunity, protection against cardio-vascular illnesses, more energy... Better intercourse is a useful "side effect".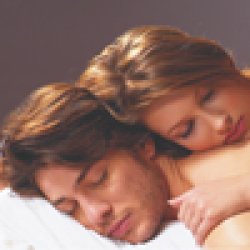 13-09-2014
Be all the rage with EROKS!
EROKS is probably the first product that enhances potency, and whose use is not something to be concealed! Its modern design, clear message, and wide spectre of effectiveness has made EROKS a product frequently used by both men and women. In a way, it is believed that men who use it pay more attention to themselves and their partner. EROKS is simply IN.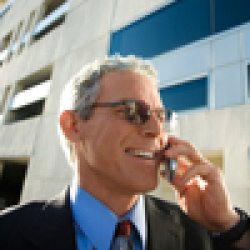 15-09-2014
Supreme products, for supreme results!
Out of the top 12 managers in our company, 12 of them use EROKS! This kind of stress simply requires some sort of help. EROKS is 100% natural and harmless, and it guarantees that we can give our best in all areas of life. The results are evident: supreme results at work, but also at home!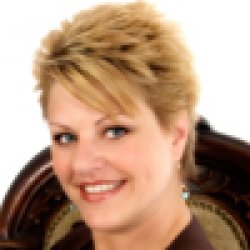 Maja / 18-09-2014
After 12 years of perfect marriage and with two children, the first signs of alarm started to appear. My husband started neglecting me and he grew more and more distant. I suspected he was having an affair or that I was the problem, but soon I realised that he was tense and that I had to help him. I bought EROKS in granular form and secretly put it in our coffee. It started to work. He was smiling again, and his desire and potency were also back to normal. After a while we openly discussed it, so today we gladly use EROKS together. Apart from EROKS, so far we have also tried both Mannofit and Donnafit for women and the results were excellent.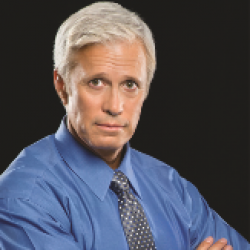 Zvonko G. / 20-09-2014
I have experienced problems with my potency for a long time, and since I also suffered from diabetes and a heart condition the doctor couldn't prescribe me Viagra. That's when I heard about EROKS as being the only solution to my problem, as it is completely natural. It has no harmful effects, it protects the heart, and improves circulation. I've been using it for a few months now, and I can say that once again I'm starting to feel like a man.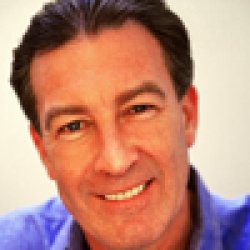 Marko / 22-09-2014
Of course we all want to stay in prime shape as long as we can, to be healthy and active! EROKS is just the product for all of us. I've been using it for 6-7 months, and I feel excellent. I'm full of energy and enthusiasm, and my potency is as it was 10 years ago.
Clinical trials
WHY OVER 500,000 PEOPLE ALL OVER THE WORLD HAVE USED OR ARE USING EROKS?
The fact is that problems of an enlarged prostate, urinating problems, and impotence are real!
Drugs that are used to treat enlarged prostates are mainly α-blockers which additionally weaken the already reduced potency, and they can cause a series of side effects. After the initial euphoria surrounding chemical drugs for treating impotence, the consumers have learnt about the dangerous side effects of these drugs, and they are now using them with extra caution.

Herbal additives that can be found on the market are usually insufficiently effective, since they predominantly consist of extracts of one or two plants that are "traditionally" recommended for treating prostate problems, or for enhancing potency (pumpkin seeds, bearberry, ginseng...).

EROKS is the first product made after a several-years-long trial within PHYTO-ORTHO-MOLECULAR therapy. It contains medicinal herbs, vitamins, and a mineral complex, ideally composed so as to achieve the desired results.
Apart from that, this product also possesses a EURO 1 certificate, it was produced and registered in the EU, with registration and a PZN (pharma-zentral-nummer), according to which its properties are listed and available to doctors, pharmacies, and end-buyers.

Clinical trials
Clinical trials have been conducted on a sample of 720 patients, monitored by 12 doctors in 4 different countries.

EROKS has been tested for effects on:
The frequency and intensity of morning erection,
The frequency, intensity, and duration of intercourse erection,
The enhancement of overall energy measured in the afternoon moment of "energy drop",
The improvements of memory and concentration after three months of use.

All clinical trials have been conducted in the manner by which the group of 720 patients used EROKS, while the same number of patients was given a PLACEBO.

Clinical trials have verified what our customers experienced, even after a brief period of use!
THE EFFICIENCY TEST
The test included 240 users who voluntarily agreed to being monitored and to the publishing of the results during a six months long treatment with EROKS. During that period the results and tests had been monitored every month, and the final results are compiled in the tables.
What was the effect of EROKS on your overall physical and psychological condition? What changes have you experienced during the period of using EROKS, and did it meet your expectations?
| | |
| --- | --- |
| I sensed I got up more easily and that I have a lot of energy during the entire day. | 82% |
| I didn't feel exhaustion and drowsiness in the afternoon as used to be the case. | 91% |
| Only after a few days I noticed an improvement in my concentration and memory. | 74% |
| I felt my mood was better and that I was generally more cheerful. | 85% |
| The usual physical activities did not cause me exhaustion as they did before. | 94% |
| I felt much more vital, brimming with energy and optimism. | 89% |
| EROKS satisfied my expectations related to the improvement of my overall condition. | 82% |
Most men use EROKS to improve their potency and sexual capacities. The usual duration of use is 3-6 months. What results are achieved during this period?
| | |
| --- | --- |
| I noticed an improvement in potency during the first 10 days of using it. | 77% |
| I felt a noticeable improvement in potency after 2 months of using it. | 91% |
| After 6 months of therapy, I can say that my potency is higher. | 97% |
| The best indicators of improvement were the strength and frequency of erection. | 85% |
| The best indicators of improvement were the duration of the erection and "the quality" of intercourse. | 90% |
| My partner was aware that I was using EROKS, or she was using it, as well. | 82% |
| My partner noticed that EROKS enhances the quality of our intercourse. | 94% |
| Prior to EROKS, I used some other potency boosting drugs (Viagra or similar). | 50% |
| EROKS makes intercourse better and longer, and it is completely natural. | 72% |
| I spoke to my friends about EROKS, and I recommended it to some of them. | 86% |
| After completing this therapy, I will continue using EROKS. | 89% |